In this section you will find announcements about all project-related activities: talks, conferences, guests, and virtual events.
Call for Papers for Writing Chinese: A Journal of Contemporary Sinophone Literature
2021-07-27 00:00:00 +0000

READCHINA's Principal Investigator Lena Henningsen is on the editorial board of a new open-access double-blind peer reviewed academic journal titled 'Writing Chinese: A Journal of Contemporary Sinophone Literature' – and the call for papers for its first issue has just been announced!
We are delighted to share the first Call for Papers from Writing Chinese: A Journal of Contemporary Sinophone Literature (WCJ). This new journal, published by White Rose University Press, showcases the latest peer-reviewed academic research on contemporary Chinese-language literature and its translation and global reception, alongside features on practitioners. WCJ's combination of academic articles and practice-based notes provides a platform for, and facilitates dialogue between, both primary and secondary actors in the field. A key objective of the journal is to engage directly with scholarship in East Asia and throughout the Sinosphere, and so one section in each issue will feature newly commissioned English translations of the latest Chinese-language research.
Consult the journal's website for all details about the CfP and the submission guidelines. Expressions of interest should be addressed, in the first instance, to the Editors at writingchinese@leeds.ac.uk, as should any general enquiries about the journal.
READCHINA Book Series with Amsterdam University Press
2021-07-05 00:00:00 +0000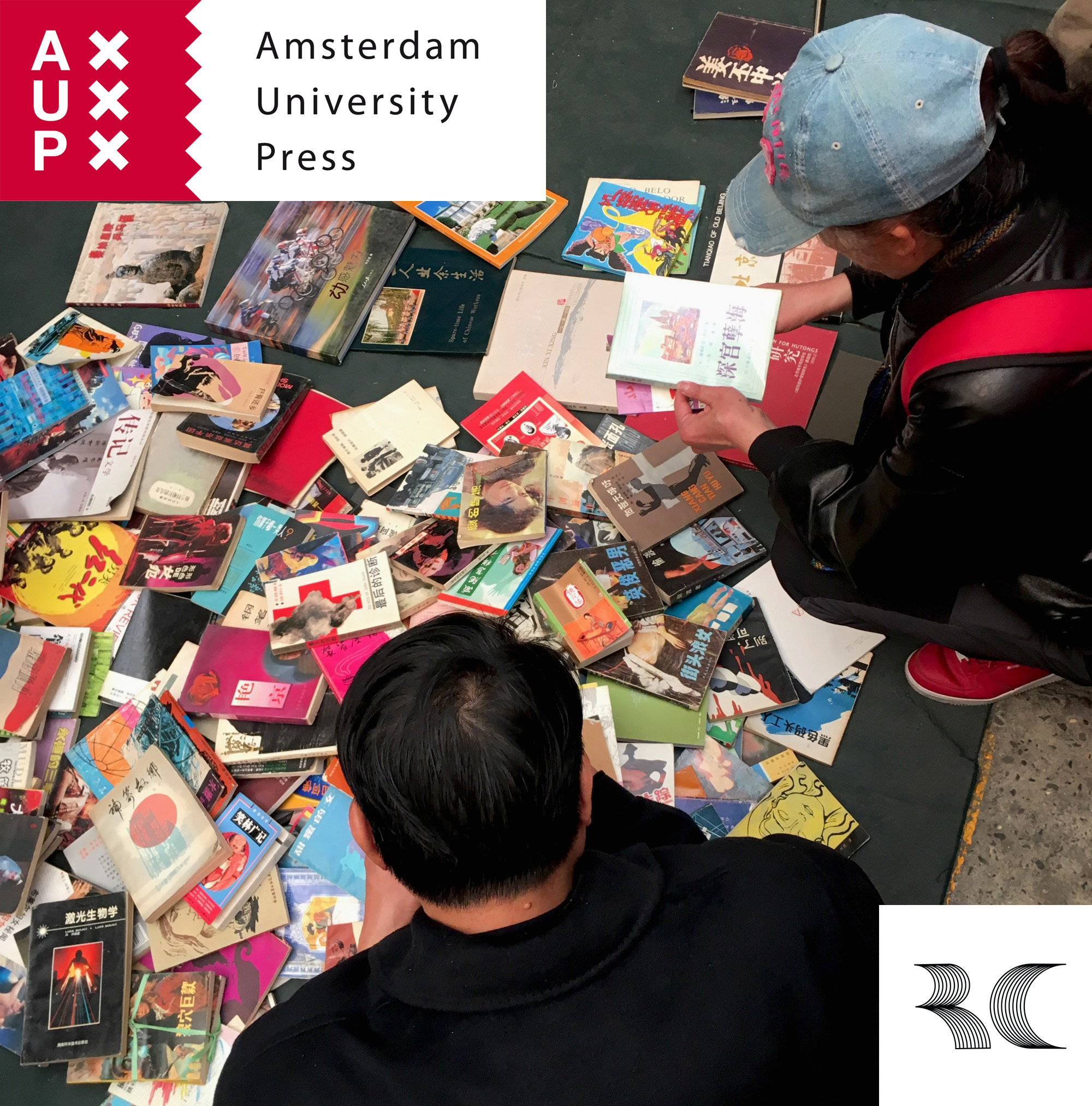 The READCHINA team is proud to announce the launching of a new book series with Amsterdam University Press, entitled Practices and Politics of Reading in China! The geographical scope features China in its transcultural dimensions, i.e., including Taiwan, Hongkong, Macao, and Sinophone regions in East and Southeast Asia. Timewise, potential publications range from late Imperial China to the present.
This book series focuses on practices and politics of reading in China. It researches the social conditions under which texts were and are read, what influence these texts and the respective contexts had and have on the lives of individuals, on social, political, intellectual and literary change in China, and on the modes of production, distribution and consumption of political messages, of literature and culture. Reading, here, is not "just" the content of the proposed interdisciplinary studies. Rather, reading functions as a methodological approach to Chinese society, politics, economics, intellectual life, literature and culture, including its global dimensions. Reading is understood broadly as the interaction with and reception of texts, including scriptural, visual and acoustic texts. Therefore, the book series offers studies – and invites submissions – which investigate the conditions, practices and impacts of reading in China with an emphasis on ordinary readers. Methodologically, thus, the series offers new perspectives: away from the established focus on authors or the political context and to the impact of texts or institutional matters on readers and audiences. We are welcoming both independent monographs and edited volumes.
The members of the editorial board are:
For more information, please see the series' webpage here or download the flyer – and to submit a proposal, please see the guidelines here. In case of questions about the series, feel free to write to Lena Henningsen, and with questions about the press please contact the commissioning editor Irene van Rossum.
Talk by Julia Schneider on Book Inquisition under the Qing
2021-06-07 00:00:00 +0000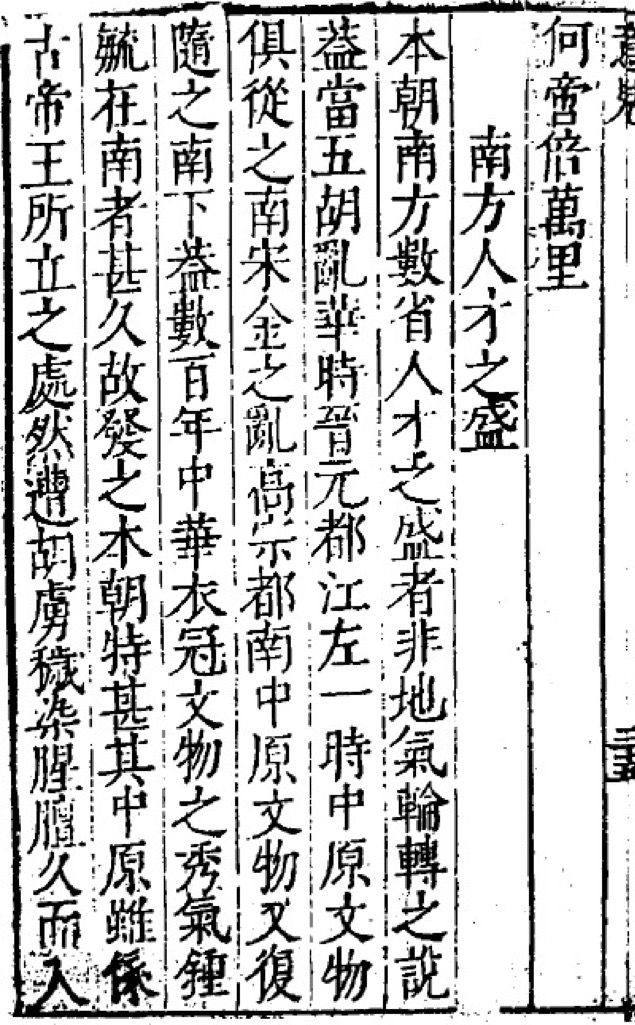 The READCHINA project is happy to invite you to an upcoming talk by Dr. Julia Schneider on Monday 14 June, at 14:00 (German time). The talk will be held online via Zoom; to receive a link, please register by sending an email to Lena Henningsen. The abstract of the talk follows below:
Imperial Censorship of a Racist Discourse? The Qianlong Inquisition of Ming Books
Did the Qianlong Emperor of the Manchu Qing Dynasty issue an anti-racist campaign when he forbade Chinese books that discredited non-Chinese others? I answer these questions by analysing passages and terms that made Qing officials collect books for censorship in the Qianlong Emperor's large-scale literary inquisition project (1772–1788).Usually regarded as the 'evil twin' of his gigantic book collecting project, the Sikuquanshu 四庫全書 ("Complete Library in Four Branches"), this was a project to censor Chinese books, particularly books from Ming times. Among other criteria, censors were liable to forbid books that contained partial descriptions of the Jurchen (the Manchus' ancestors), Liaodong (the region of Manchu origin), non-Chinese peoples at the Northwestern borders (Tatars and Oirats), and the most recent non-Chinese dynasties (Khitan Liao, Jurchen Jin, and Mongol Yuan).From an analysis of books that were censored for the above-mentioned reasons we can learn if the Qianlong Emperor––as a Manchu emperor and thus belonging to a people with an identity that made them a 'minority' if compared to the largest constituency among their subject peoples, the Chinese––in fact attempted to break open a hegemonic Chinese discourse on others or 'barbarians' that he perceived not only as harmful, but also as discriminating and othering.
Dr. Julia C. Schneider is lecturer for Chinese history at the Department of Asian Studies at UCC. Before that, she was assistant professor at the Department of East Asian Studies at the University of Göttingen. Julia holds a Dr. phil./PhD in Oriental Languages and Cultures from the Universities of Göttingen and Ghent (2013), and an MA in Classical Sinology from Heidelberg University. Her book Nation and Ethnicity (Brill 2017) won the Foundation Council Award of the University of Göttingen. Julia has published articles and chapters on Chinese conceptual historiography (ethnicity, nationalism, colonialism), on non-Chinese ethnicities, and on Jurchen and Manchu studies in journals and books.
Talk by Lena Henningsen on Canonization of Improvised Music in China
2021-06-07 00:00:00 +0000
READCHINA's Principal Investigator, JunProf. Dr. Lena Henningsen, will deliver a digital talk at Heidelberg University as part of a seminar on Music in China—A Transcultural Affair: The Question of Authenticity tomorrow, Tuesday 8 June, at 14:45 (German time). The talk will be held online via Zoom, to receive a link, please register by sending an email to Prof. Barbara Mittler. The abstract of the talk follows below:
Street Music's Long March into the Concert Hall – On the Canonization of Improvised Music in Twentieth Century China and Resonances of Traditional Musical Practices
As part of the enquiry into musical authenticity proposed by this seminar, I will approach the music of the blind street musician Abing (Hua Yanjun 华彦钧, ca. 1893-1950). Shortly before his untimely death, six of his performances (three for erhu and pipa each) were recorded by two ethnomusicologists – which started these pieces journey into the repertoire in performing and teaching Chinese music. The changing reception of Abing as a person, and the changes in the performing styles of his music demonstrate how his music was incorporated into the musical field of the PRC which was itself transforming along with the changes in the larger political field. This canonization preserved Abing's music as well as it transformed it into pieces compatible with Western symphonic orchestras. This musical transformation may serve to rethink authenticity, also along a transcultural axis: If the transmission of music is not (primarily) based on sheet music, as in the practices from which Abing set off, then change is inscribed into each transmission. In fact, changes to the music are what literally keeps it alive – and which may seem, at first glance, incompatible with the sheet music based Western tradition. However, East-Western musical encounters as they can be observed in the performances of Abing's music are more than just the confluence of sounds from different parts of the world. Rather, such encounters are shaped by a complex set of musical practices, personal experiences, by institutional and technological change all of which form a complicated web of interactions the end product of which can no longer be identified as either Eastern or Western but transcultural. Likely, this confluence of factors which results in constantly changing musical performances, is what renders this musical practice authentic.
Recording of talk by Lena Henningsen on Reading in the Cultural Revolution (in German)
2021-05-26 00:00:00 +0000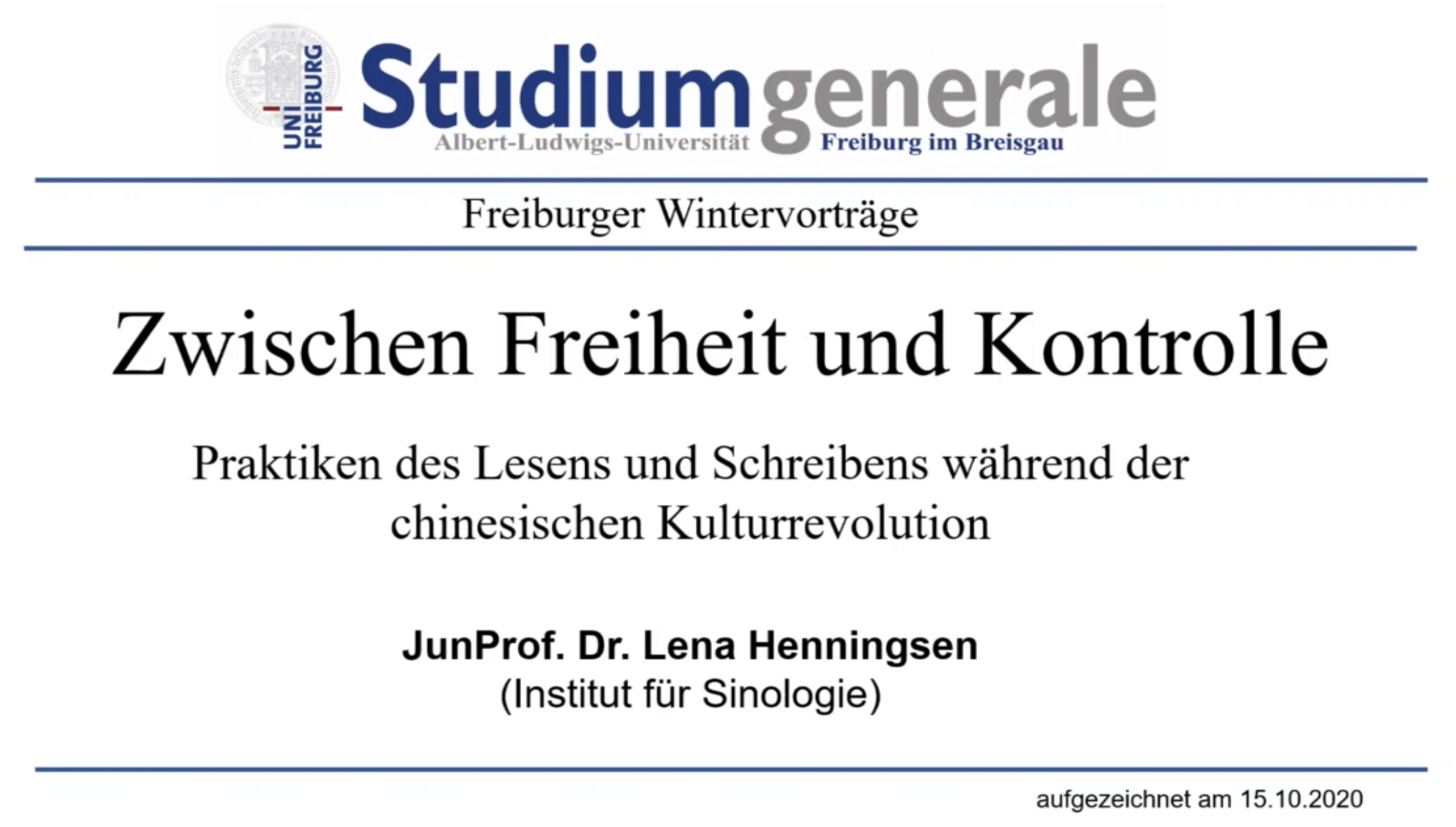 READCHINA's Principal Investigator, JunProf. Dr. Lena Henningsen held a lecture on 15.10.2020 as part of the Studium Generale lecture series at the University of Freiburg. The lecture with the title "Zwischen Freiheit und Kontrolle: Praktiken des Lesens und Schreibens während der chinesischen Kulturrevolution" has been recorded and you can now view it here.
Abstract: Die chinesische Kulturrevolution (1966-1976) gilt nicht zu Unrecht als eine Epoche massiver Gewaltausübung und Medien- und Literaturkontrolle. In meinem Vortrag werde ich den Blick auf tatsächliche Praktiken des Lesens und Schreibens lenken: Neben den Werken von Mao Zedong erfreute sich insbesondere Le Comte de Monte-Cristo von Alexandre Dumas einer großen Leserschaft. Als inspirierend beschreiben Zeitzeugen Texte wie Jack Kerouacs On the Road oder William Shirers The Rise and Fall of the Third Reich – beides Bücher, die eigentlich verboten waren und nur als interne Publikationen den Kadern der Kommunistischen Partei zur Verfügung standen. Und während das offizielle Publikationswesen weitgehend zum Erliegen gekommen war, florierte in ausgewählten Zirkeln das literarische Leben in Form von literarischen Salons. Unterhaltende Novellen und Romane zirkulierten als handschriftliche Manuskripte im ganzen Land. Kriminal-, Spionage- und auch Liebesgeschichten, die mit den literarischen Normen der Zeit nicht übereinstimmten, wurden von (meist) anonymen Autoren verfasst und von anderen gelesen und abgeschrieben. Dadurch wurden die auf fragilem Papier niedergeschriebenen Geschichten erhalten und sie konnten weit zirkulieren – dadurch veränderten sich die Geschichten aber auch, da die Kopisten kreative Eingriffe in die Texte vornahmen. Die Kulturrevolution, so zeigt sich, ist damit keinesfalls eine monolithische Epoche. Grassroots-Praktiken verweisen auf die Vielzahl von Erlebnishorizonten und Deutungsmustern und auf den kreativen Umgang mit der von oben verordneten Kontrolle und Zensur: Leser und Autoren in China strebten nach literarischer und intellektueller Vielfalt – auch unter Gefahr für Leib und Leben. Damit bereiteten sie einer Vielzahl von literarischen und intellektuellen Entwicklungen den Boden, die allgemein der Zeit nach dem Ende der Kulturrevolution zugerechnet werden.
DVCS 2021: The Annual Conference of the German Association of Chinese Studies this Year in Freiburg!
2021-05-11 00:00:00 +0000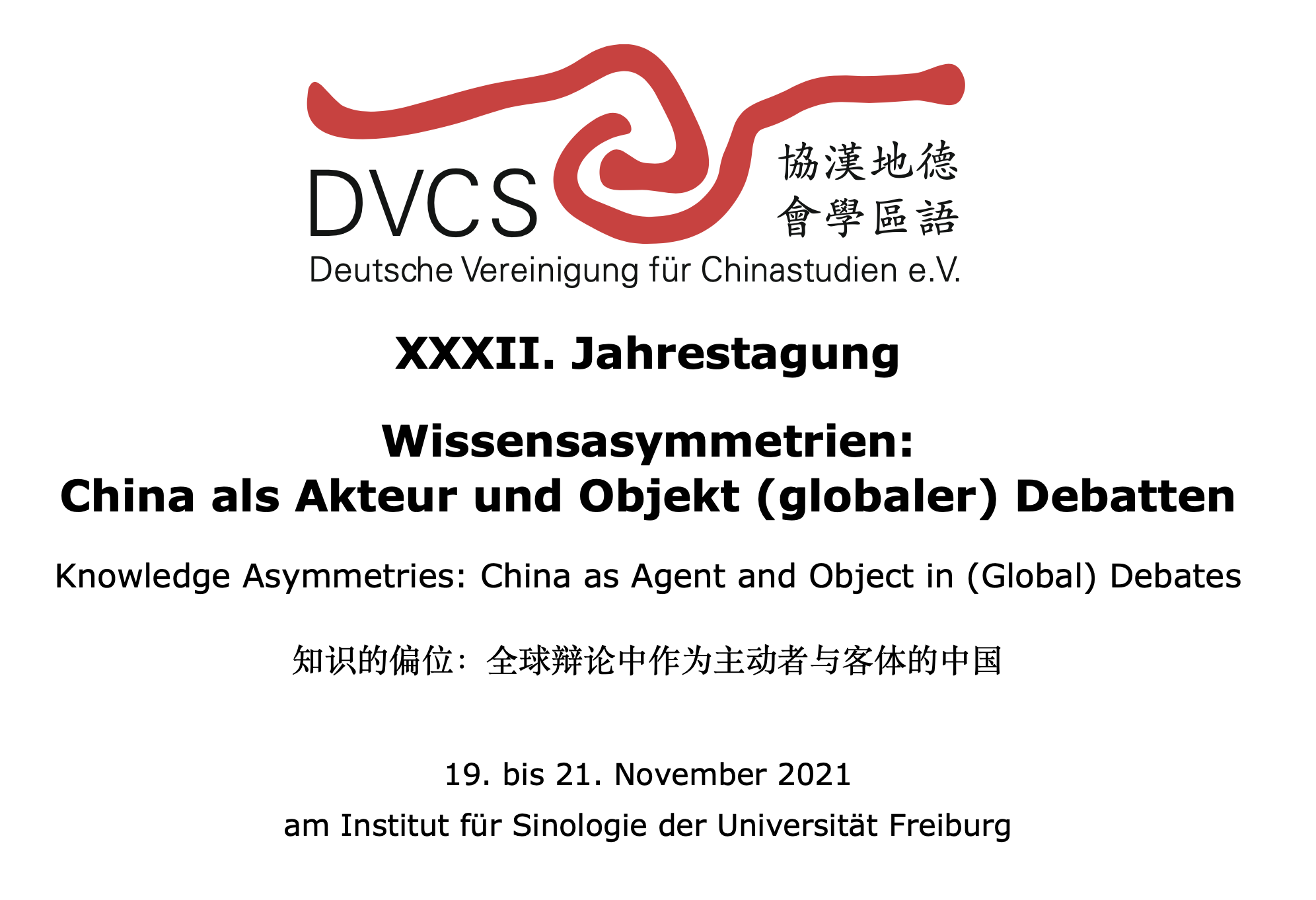 The READCHINA team is cordially inviting you to send in abstracts of contributions for this year's annual conference of the German Association of Chinese Studies (DVCS) which will be held in person in Freiburg from 19-21 November!
The theme of the conference is: WISSENSASYMMETRIEN:CHINA ALS AKTEUR UND OBJEKT (GLOBALER) DEBATTEN (English: Knowledge Asymmetries: China as Agent and Object in (Global) Debates; Chinese: 知识的偏位:全球辩论中作为主动者与客体的中国). Contributions in English are warmly welcomed!
The conference is organized by JunProf. Dr. Lena Henningsen, Prof. Dr. Daniel Leese and Damian Mandzunowski and will take place at the Institute of Chinese Studies at the University of Freiburg.
For the full Call for Papers as well as all other relevant details, see the designated conference website https://dvcs2021.github.io — and send in the abstracts until 15 July 2021 to DVCS2021@sinologie.uni-freiburg.de.
Live Now: Our Online Publication Series
2021-05-06 00:00:00 +0000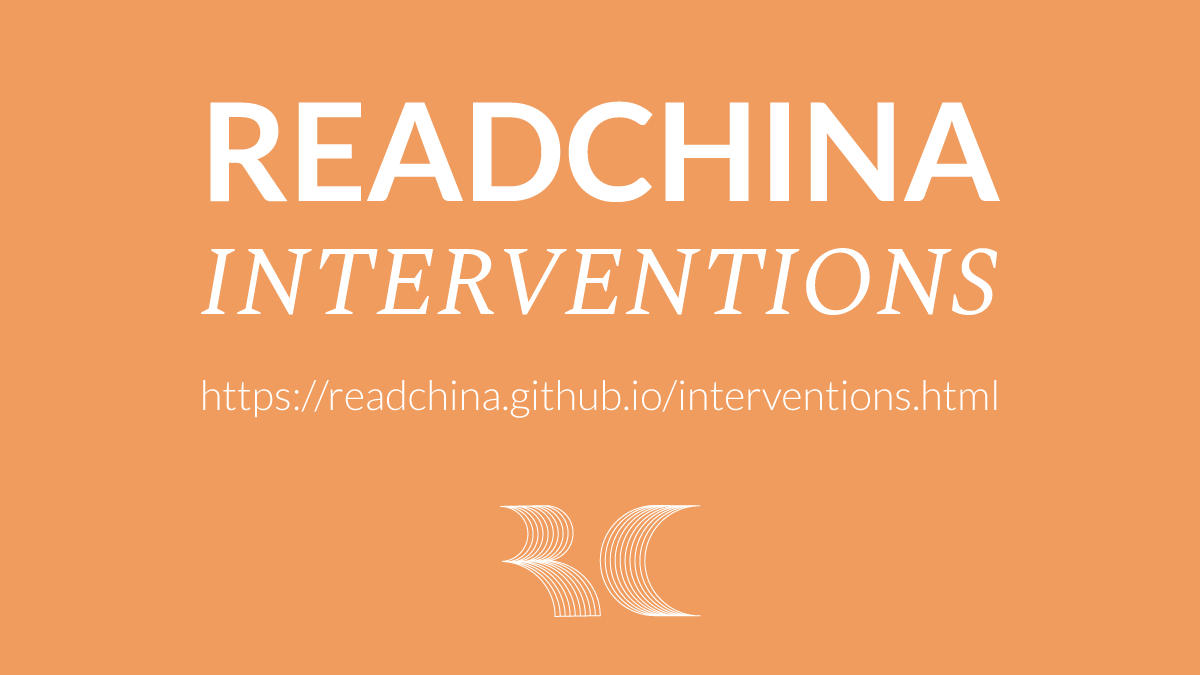 The READCHINA team is excited to announce the start of our online publication series: the READCHINA Interventions! In this new section, we will publish brief pieces with core insights gained from our project(s) and ongoing deliberations by individual researchers about relevant concepts. We are expanding these thoughts in our previous and forthcoming publications too. Our intention in writing the READCHINA Interventions is to spark conversation and provoke thoughts, so we hope you enjoy reading them – and feel free to reach out to us with comments afterward!
Our first two Interventions are out now too. The READCHINA Intervention 01, written by our PI JunProf. Dr. Lena Henningsen, deals with the core question "What is a Reading Act?" In a word, the concept emphasizes the event-like nature of reading by focusing on the readers and the contexts under which readings take place – but to get the whole picture, click here.
The READCHINA Intervention 02, coauthored by Damian Mandzunowski and Lena Henningsen, is slightly more provocative. In asking "Why Poach When You Can Wander?" it deals with the impactful yet (from today's viewpoint) somewhat problematic metaphor of reading-as-poaching proposed by Michel de Certeau. However, rather than discard is as a whole, we seek and explore a range of alternative ideas and metaphors both found in de Certeau's writings and proposed by us. Head here to read what we ended up with!
Guest Lecture by Dr. Mareike Ohlberg on Academic Freedom
2021-05-03 00:00:00 +0000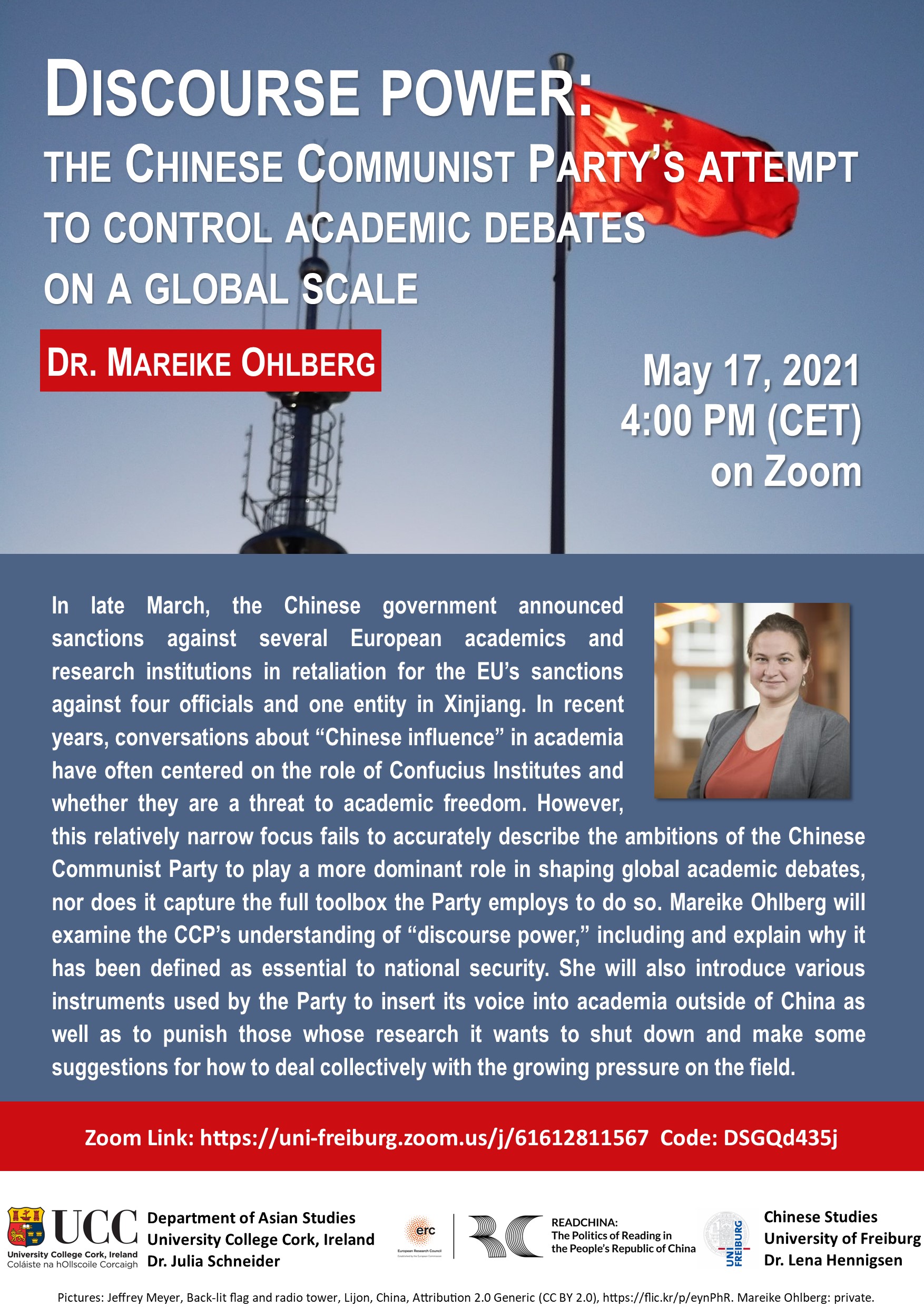 We are pleased to invite you to a guest lecture on on May 17, 2021, at 4pm (Freiburg time) by Dr. Mareike Ohlberg (Senior Fellow, Asia Program at the German Marshall Fund) titled Discourse Power: The Chinese Communist Party's Attempt to Control Academic Debates on a Global Scale. The lecture is jointly organized by the READCHINA project and the Department of Asian Studies University College Cork, Ireland.
Join the talk via Zoom here with passcode DSGQd435j
Abstract: In late March, the Chinese government announced sanctions against several European academics and research institutions in retaliation for the EU's sanctions against four officials and one entity in Xinjiang. In recent years, conversations about "Chinese influence" in academia have often centered on the role of Confucius Institutes and whether they are a threat to academic freedom. However, this relatively narrow focus fails to accurately describe the ambitions of the Chinese Communist Party to play a more dominant role in shaping global academic debates, nor does it capture the full toolbox the Party employs to do so. Mareike Ohlberg will examine the CCP's understanding of "discourse power," including and explain why it has been defined as essential to national security. She will also introduce various instruments used by the Party to insert its voice into academia outside of China as well as to punish those whose research it wants to shut down and make some suggestions for how to deal collectively with the growing pressure on the field.
Talk by Lena Henningsen on Chinese Harry Potter Fakes
2021-04-29 00:00:00 +0000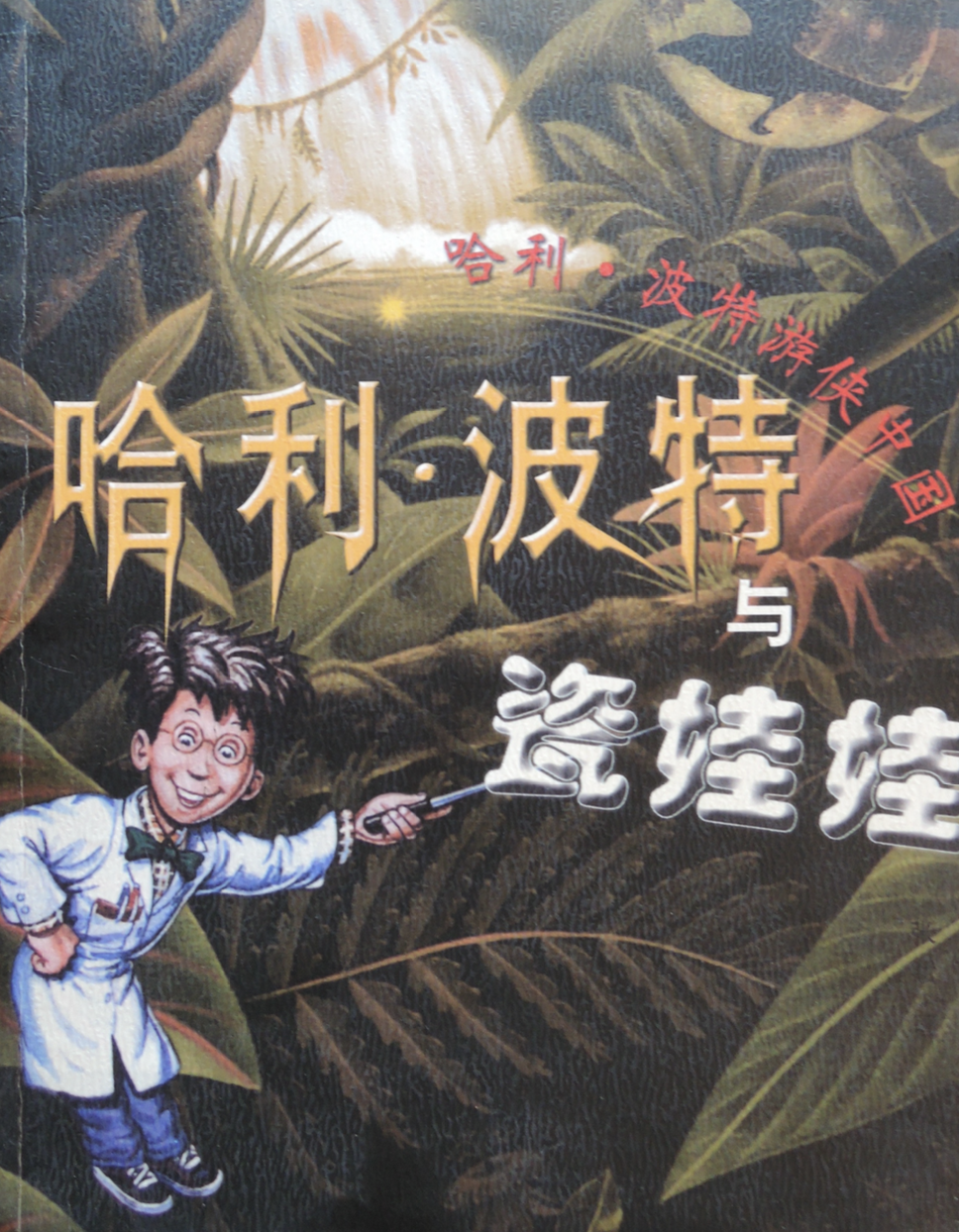 We are pleased to announce that READCHINA's Principal Investigator, JunProf. Dr. Lena Henningsen will hold a lecture during the "Understanding Authenticity in China's Cultural Heritage" series at the University of Oxford on May 4, 2021, at 3pm (German time). The talks are held online via Zoom. To receive a link, please register here .
The lecture will be part of a double-feature talk on "Chinese Harry Potter Forgeries" alongside Dr Christopher J. Foster. The Harry Potter series has enchanted audiences all around the globe. The immense success of Harry Potter has inspired all sorts of parodies, fan fiction, and even outright forgeries. In this double-feature talk, Dr Christopher J. Foster introduces his collection of Chinese Harry Potter "forgeries". He discusses how and why he sought out these works, and surveys the great lengths that forgers sometimes went to pass off their products as part of J.K. Rowling's canon. Not all forgeries are alike, and Chris demonstrates the great range of deceptions that can take place, from pirated printings and unofficial translations, to misappropriated fanfiction, plagiarism of other fantasy series, or outright made-up stories. JunProf. Dr. Lena Henningsen Harry Potter and the China Doll, Harry Potter and Baozoulong, and Harry Potter and the Chinese Foreign Exchange Student at Hogwarts, Lena explicates the meaning of "fake" and its relation to fan culture in specific.
Talk by Damian Mandzunowski on Iconography of Caricatures of Jiang Qing on 21 April at 4 pm
2021-04-19 00:00:00 +0000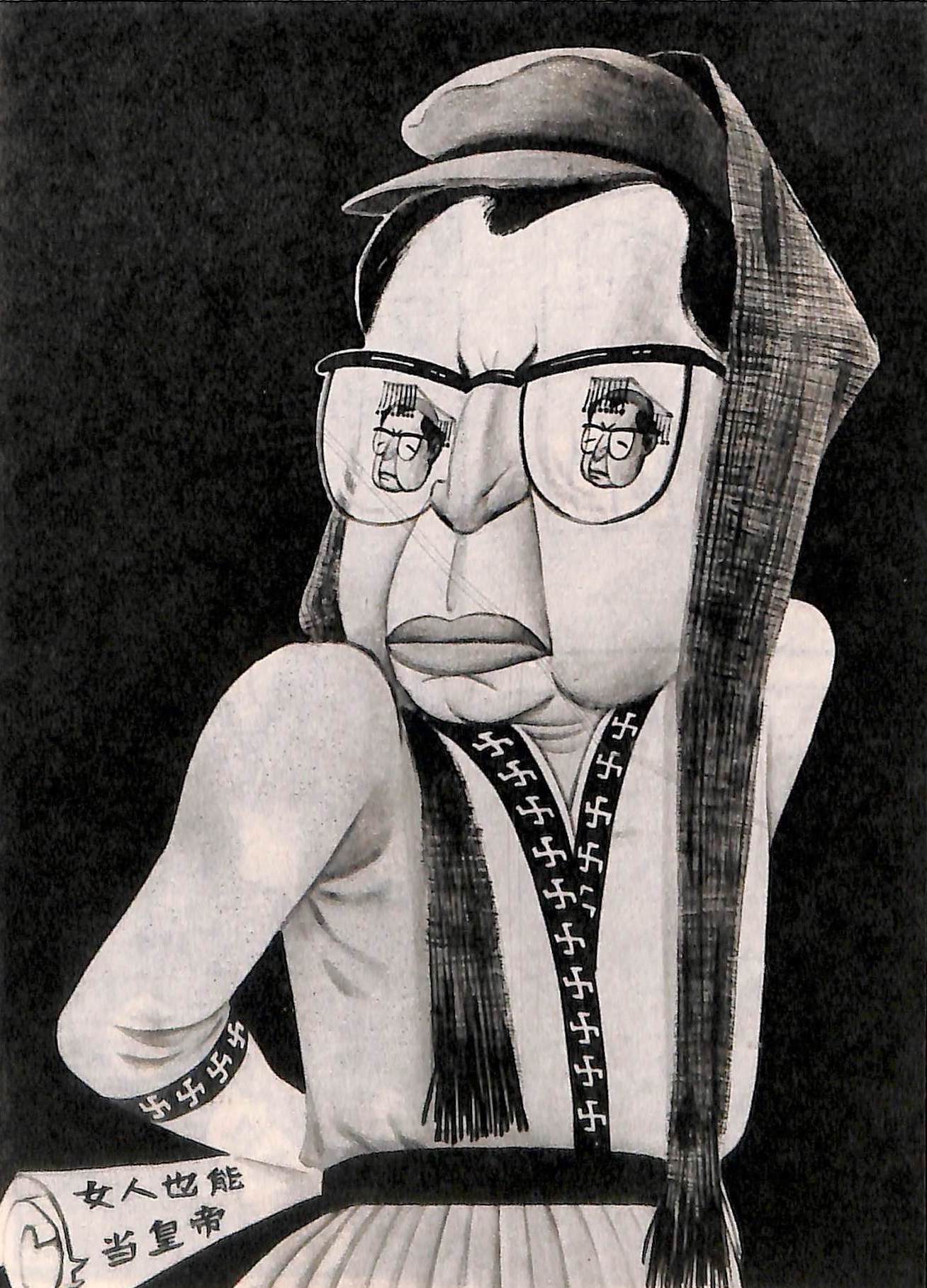 READCHINA's Damian Mandzunowski will present on 21 April at 4 pm during the international lecture series "Jiang Qing's Last Revolution: Exploring Alternative Understandings of China's Past" organized by Silvia Salino at the Department of East Asian Studies at the University of Vienna.
This talk will shed light on visual traces of Jiang Qing in the historical and cultural records that are caricatures created during the campaign to expose, criticize and investigate the Gang of Four in 1976-78. For a few years before and during the radical phase of the Cultural Revolution—roughly from the mid-1960s to the early-1970s—Jiang Qing was widely present: her persona graced propaganda posters and photographs, the model works created under her supervision were staged nationwide and their filmed versions shown in cinemas, and her writings on art and literature were popularized alongside her recommendations for revolutionary attire. Then, in fall 1976, she was gone. Arrested alongside three other former top party leaders and collectively branded a Gang of Four (also known as the "counter-revolutionary Jiang Qing clique"), all new visual depictions of her were banned and the already-existing ones hidden, edited and pulped. Yet, already in early winter of the same year, Jiang Qing was back on countless posters plastered on walls and on signs held up high during mass-manifestations. This time, however, the depictions were far from glamorizing. This talk will showcase some of the most prevailing visual tropes present in the images as well as discuss their larger social-historical meanings. The talk will also exemplify how the visual language of the caricatures was not only closely related to ongoing political transformations of the period, but also intrinsically gendered. In addition, given that Jiang Qing remains a vivid element in Chinese (and global) pop-cultural collective memory, the talk will then investigate how this iconography was (and still is) re-used and re-constructed long after the defamation campaign ended.
To join the talk on 21 April at 4 pm via zoom, press here.
Talk by Lena Henningsen and Duncan Paterson on Manuscript Culture during the Cultural Revolution
2021-04-13 00:00:00 +0000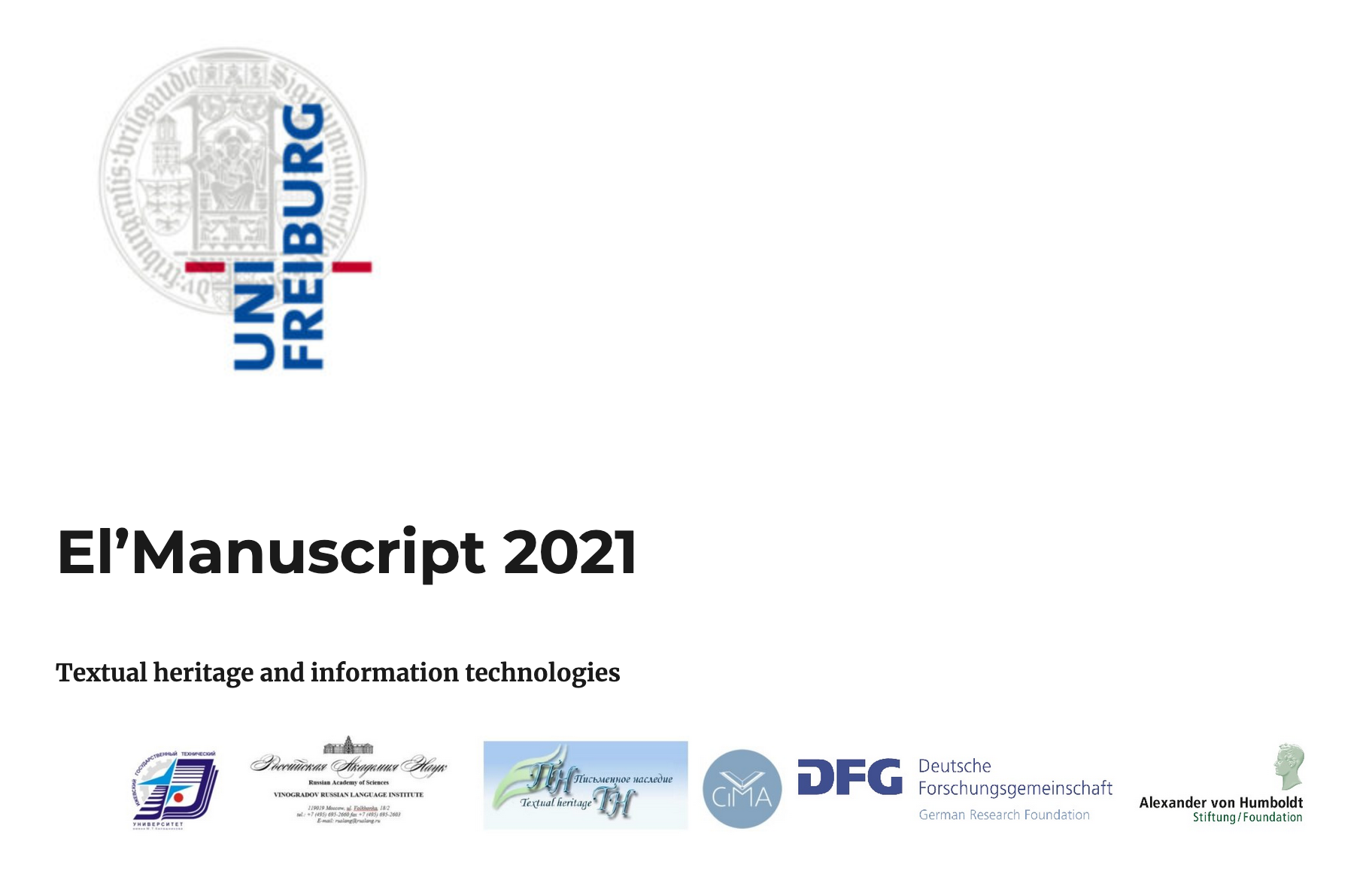 READCHINA's Principal Investigator JunProf. Dr. Lena Henningsen and READCHINA's Data Manager Duncan Paterson will jointly present a paper titled "Manuscript Culture During the Cultural Revolution" during the conference El'Manuscript 2021: Textual Heritage and Information Technologies at the University of Freiburg on 14 April 2021 at 10 am. Read more about the conference here
Abstract
The conceptual tools of manuscript studies are rooted in the study of medieval European objects. The circulation of hastily and clandestinely produced manuscripts of entertainment fiction (手抄本 shouchaoben) shaped the transmission of literature in the PRC. Moreover, the materiality of these sources, including the conditions of their production, circulation and consumption significantly impacted on the process in which the texts were (re-)created, often reflecting the scribes experiences during the Cultural Revolution. Presenting the story through diverging witnesses, illuminates the creative rewriting that occurred as the texts circulated. Our editions make these works available to researchers interested in the textual heritage of PRC literature. Using the relatively short Three Times to Nanjing as a case study, we present our editorial pipeline for processing and publishing tei-xml editions of CJK manuscripts. This allow us to critically explore points of tension between East-Asian codicological conventions and exiting standards. We include a discussion of our code contributions to exist-db, and the TEI Guidelines targeting editors of non-Latin source languages.
Digital Lecture Series on the Centenary of the CCP Co-Organized by READCHINA
2021-04-12 00:00:00 +0000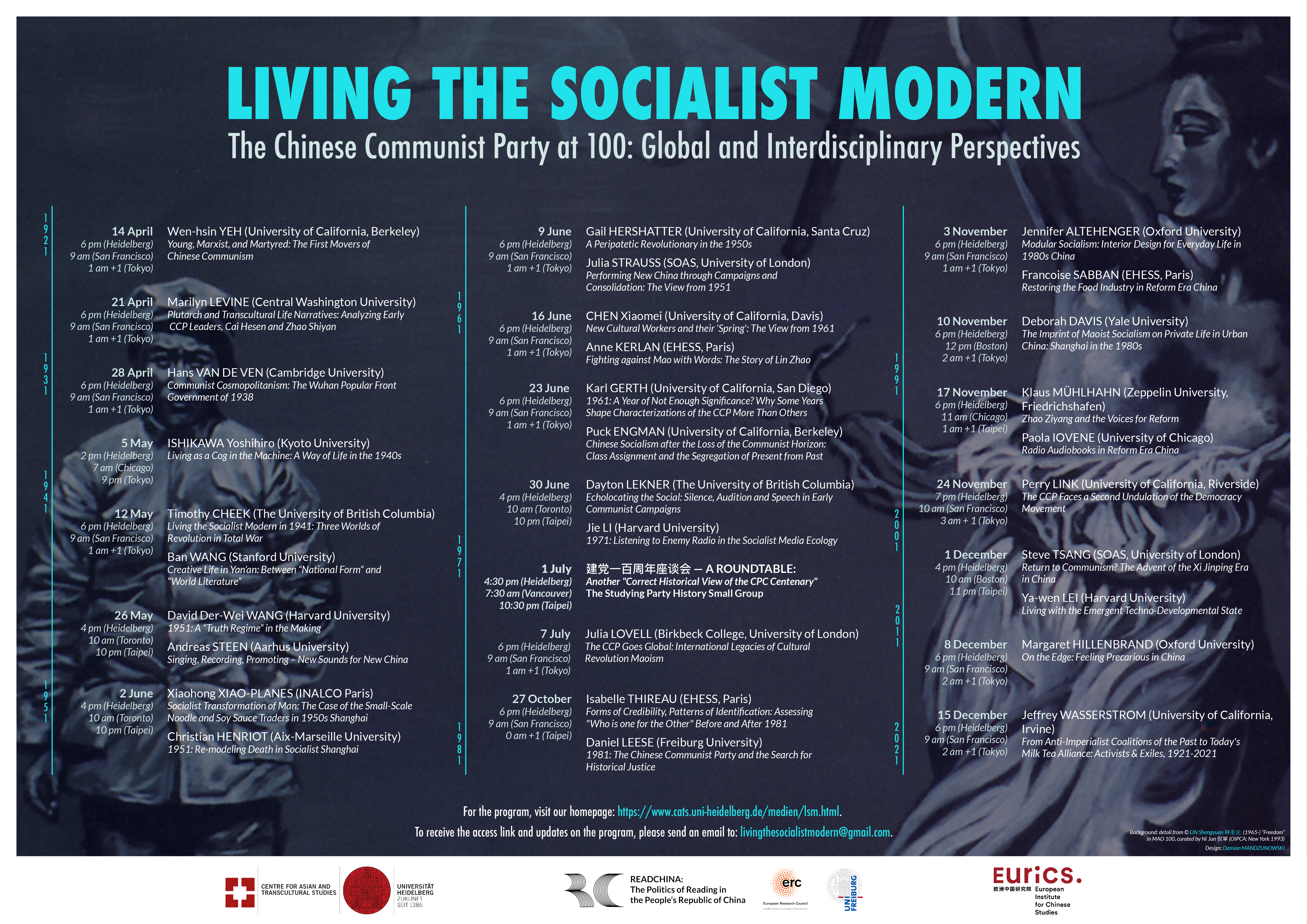 2021 marks the 100th anniversary of the founding of the Chinese Communist Party. What did it mean to "live with the Specter", to experience what one might call the making of the "Socialist Modern" that found a first point of culmination with the foundation of the CCP in 1921?
We are cordially inviting you to the digital lecture series Living the Socialist Modern: The Chinese Communist Party at 100—Global and Interdisciplinary Perspectives organized by the Center for Asian and Transcultural Studies (CATS) in Heidelberg, in cooperation with the ERC-funded research project READCHINA: The Politics of Reading in the People's Republic of China in Freiburg and the European Institute for Chinese Studies (EURICS) in Paris.
In this digital lecture series we suggest unpacking the impact of this event on lives on the ground in a long century of Chinese and global history. Deliberately designed to offer alternative "histories" of the Chinese Communist Party, we will attempt to offer interdisciplinary views and experiences of the "Socialist Modern" and its many variants in a century now past, but also in the present and in the future, probing into different positions not only from Political Science and Party History, but also from Everyday History, Anthropology and Cultural Studies, Literary Studies and Sociology, Art History, and more. Each lecture will focus on a specific time slot, marked by ten-year steps in the century of history that we are looking back to: 1921, 1931, 1941, 1951, 1961, 1971, 1981, 1991, 2001, 2011, 2021… Lectures will begin on a particular date and branch out, back and forth, to the decades before and after to provide a long-term view of the situation at hand.
To receive the access link and updates on the program, please send and email here. For the abstracts and program details, visit the conference's homepage.
Virtual Lecture Series Summary Online Now
2021-03-24 00:00:00 +0000
For all our guests who would like to revisit the virtual lecture series, as well as for those who have missed parts of it, a conference summary has been published at the H-Soz-Kult website. Press here to read it.
Talk at E-Science-Tage on Research Data Practices
2021-03-06 00:00:00 +0000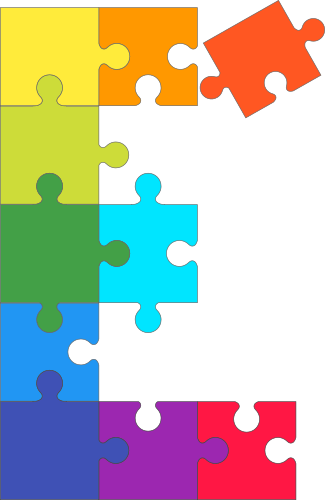 Matthias Arnold presented the prelimary findings about Procedural Challenges: Machine Learning Tasks for OCR of Historical CJK Newspapers on behalf of the joint research with Duncan Paterson and Jia Xie at the virtual E-Science-Tage 2021: Share Your Research Data conference.
The joint research looks at the use of convolutional neural networks (CNN) in digitizing historical CJK documents and the procedural difficulties with accessibility and reusability of similar research conducted in the PRC. The final results are scheduled to appear in a forthcoming special issue on "Digital Humanities and East Asian Studies" in the International Journal of Digital Humanities.
Talk by Lena Henningsen on Remembering the Cultural Revolution
2021-03-05 00:00:00 +0000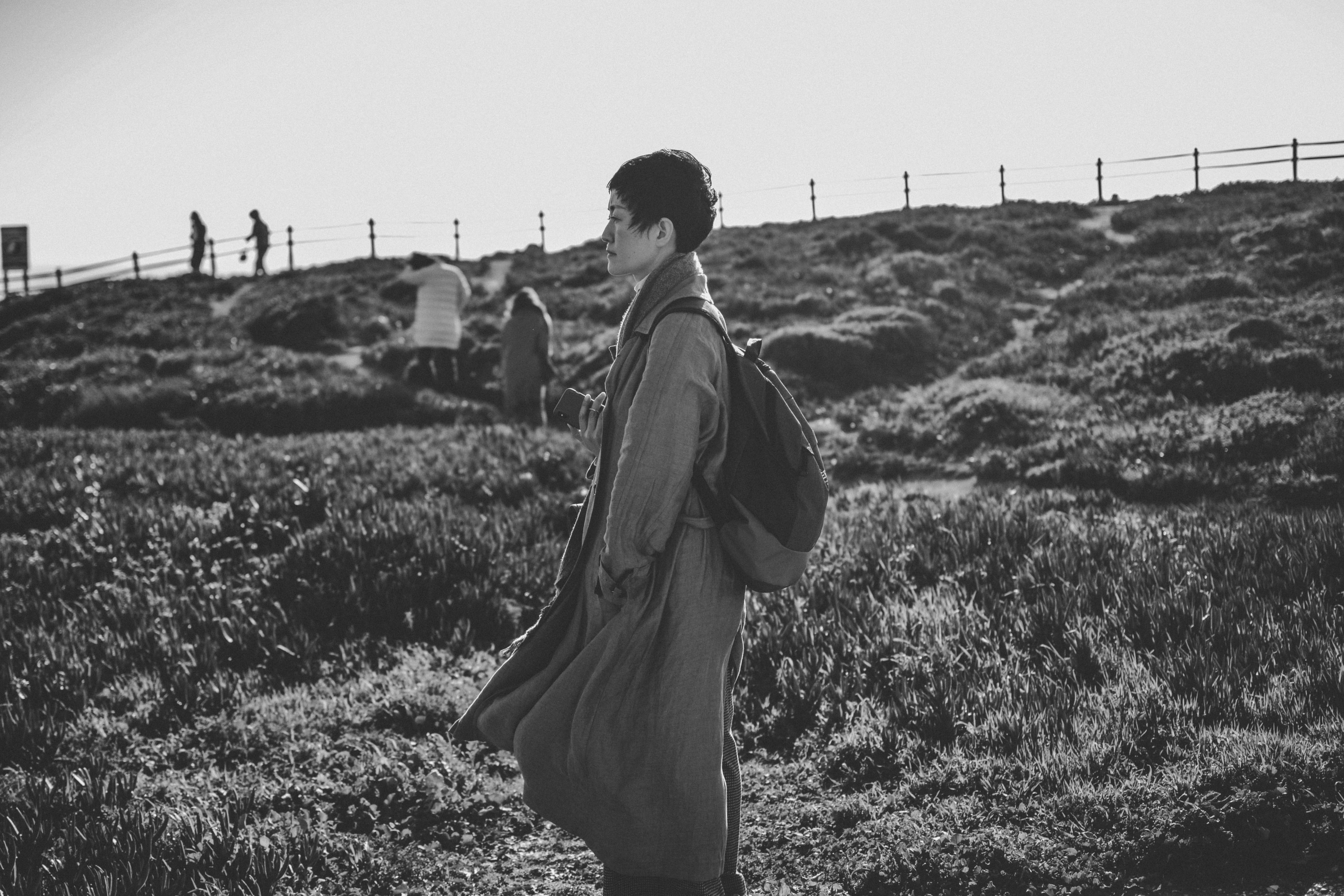 READCHINA's Principal Investigator, JunProf. Dr. Lena Henningsen, took part in an interdisciplinary virtual workshop titled "Thought provoking impulses on Adaptive and maladaptive memory in brains and machines" at the University of Freiburg on March 4, 2021.
The aim of the talks was to give an introduction to the view on memory from different disciplines. The presentations were as follows: "Imaging memory engrams in the human brain (Psychology)" by Monika Schönauer; "Induction of plasticity using Brain-Computer Interfaces (Sport Science)" by Natalie Mrachacz-Kersting; "Perspectives on memory in artificial learning systems (Computer Science)" by Joschka Boedecker; and "Remembering the Chinese Cultural Revolution (Sinology)" by Lena Henningsen. Concluding remarks were delivered by Andreas Vlachos and Ilka Diester.
Papers Presented at Virtual Lecture Series "Practices of Reading in the People's Republic of China" 2020/21
2021-02-01 00:00:00 +0000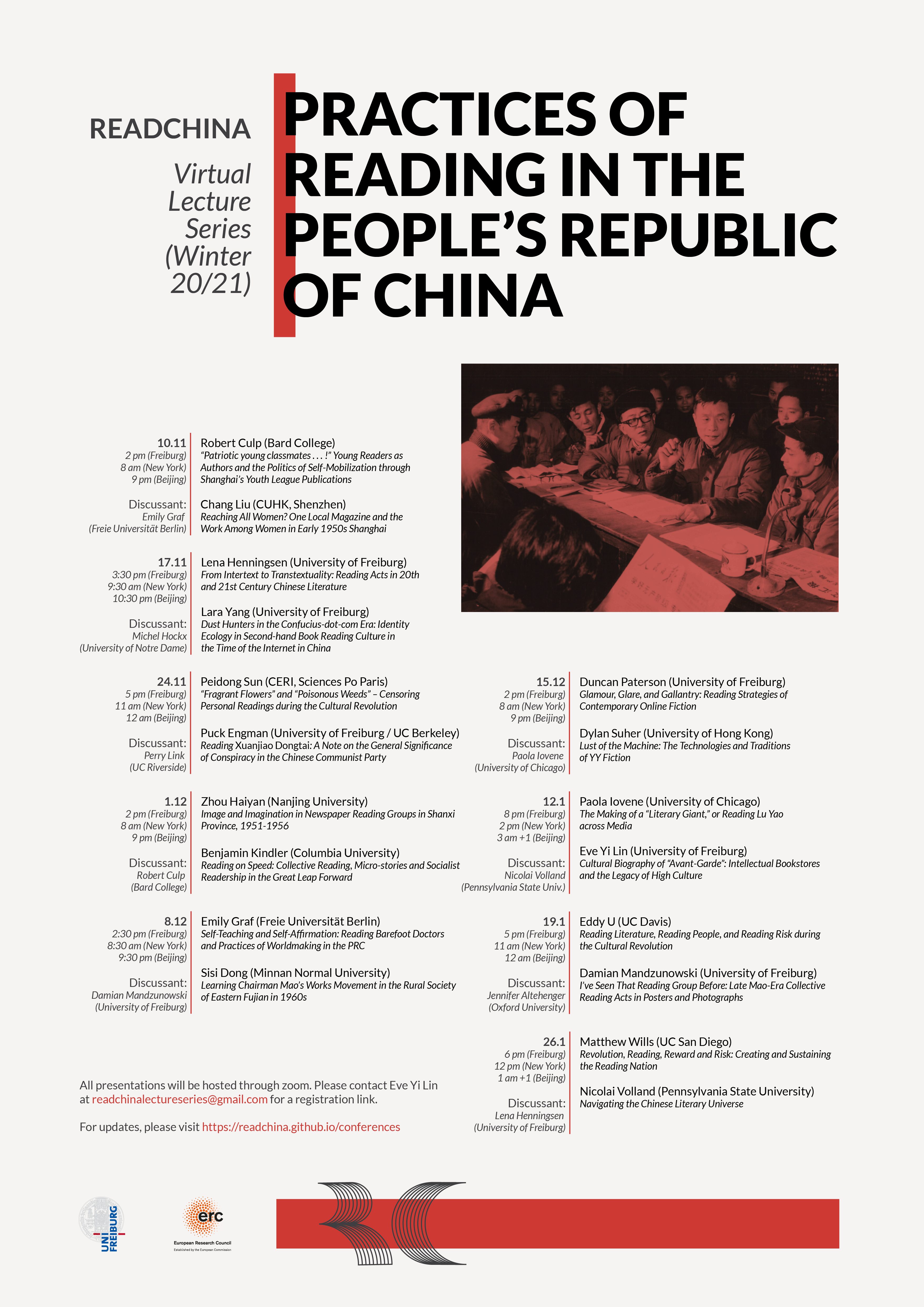 All our project members presented papers during the READCHINA-organized virtual lecture series "Practices of Reading in the People's Republic of China":
VLS 9: Reading Nationally and Transnationally in the PRC
2021-01-19 00:00:00 +0000
VLS 8: Stealthy Reading and Collective Reading in the Mao Era
2021-01-12 00:00:00 +0000
VLS 7: Reading Media and Reading Places in Post-Mao China
2021-01-05 00:00:00 +0000
Two Distinctions for Our Team Members
2020-12-10 00:00:00 +0000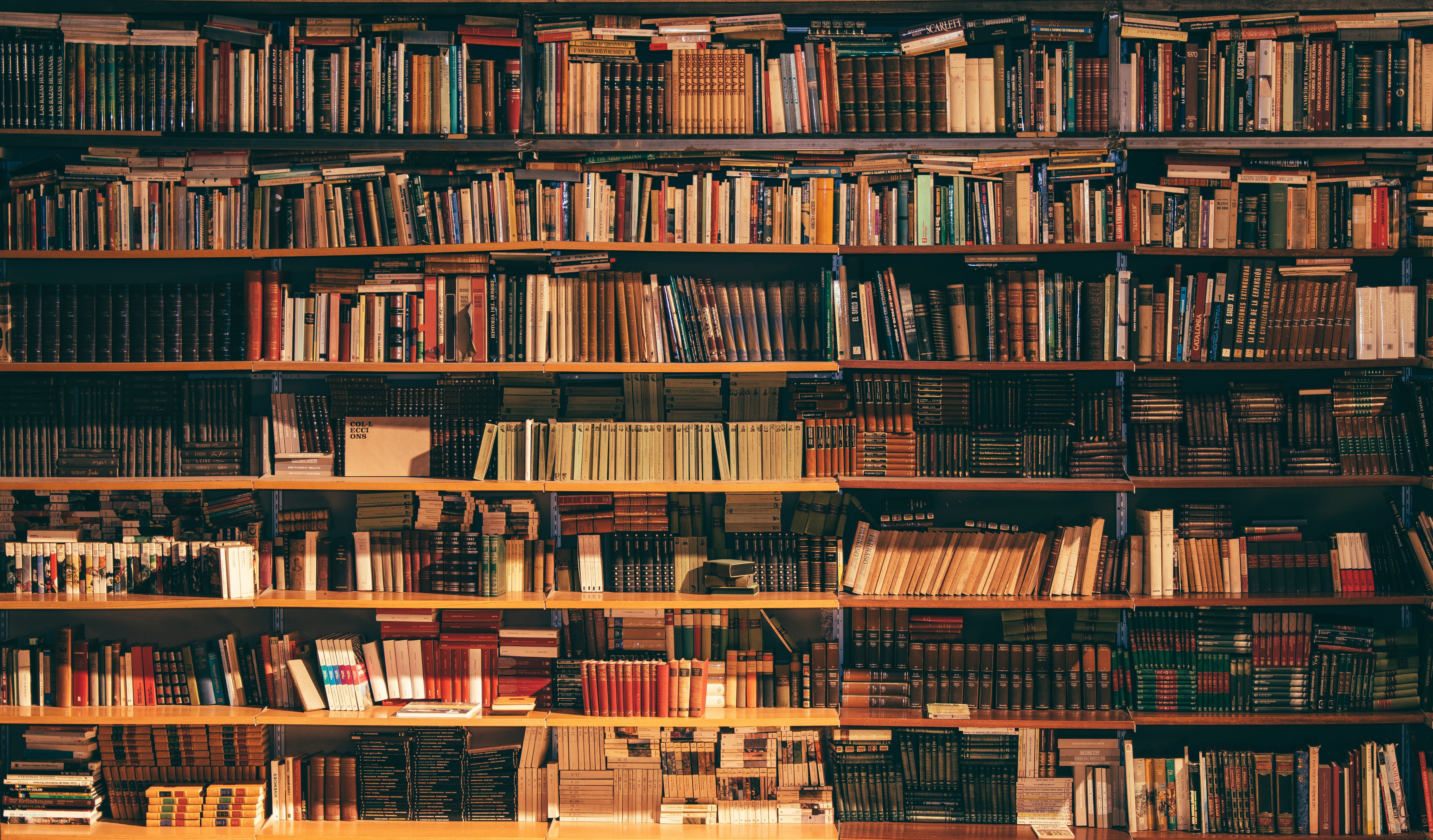 Dr. Lara Yuyu Yang has been named Visiting Scholar at The International Center for Studies of Chinese Civilization (ICSCC) at Fudan University for a period of six months. Lara will take up her visiting scholar position in Spring 2021.
Damian Mandzunowski has been awarded the Max Weber Foundation – German Humanities Institutes Abroad China Travel Grant (Reisestipendium China) for a three-month-long fieldwork and archival research stay in China. Damian will commence the trip, if the situation allows, in March 2021.
We are very happy for both of our colleagues and look forward to seeing the results of their stays in China!
VLS 6: Digital Reading and Online Reading
2020-12-08 00:00:00 +0000
VLS 5: Rural Reading in Maoist China
2020-12-01 00:00:00 +0000
VLS 4: Reading Practices, Social Practices, and the Everyday
2020-11-24 00:00:00 +0000
VLS 3: Readership in the Context of Heightened Political Controls
2020-11-17 00:00:00 +0000
VLS 2: Textuality and Materiality in Reading Practices
2020-11-10 00:00:00 +0000
VLS 1: Target Audiences of Official Publications in Early PRC
2020-11-03 00:00:00 +0000
Visual Repository of People Reading during China's Long Twentieth Century
2020-10-02 00:00:00 +0000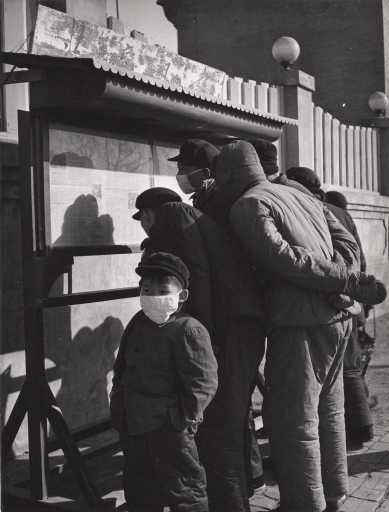 Source: Fernand Gigon / Fotostiftung Schweiz
READCHINA's Damian Mandzunowski is curating a digital repository of images of people engaging in the act of reading in China during the long twentieth century. Although other visual texts—such as posters, paintings, and films—shall be eventually included in the collection as well, its primary focus is on photographic depictions of reading.
When discussing the relationship between photography and history, Roland Barthes suggested that they add layers of "infraknowledge" to the researched subject; layers only hardly found elsewhere. The initial idea to start the collection of photographs of reading acts arose from a similar desire: to assemble a large body of evidence that can potentially expand our understanding of where, when and how people in China consumed texts. Given that, as described by John Berger, photographs "quote from appearances", and that, as Susan Sontag impactfully theorized, photographs are "an ethics of seeing" that "miniaturize experience [and] transform history into spectacle", the images here collected need to be seen in the given context of their creation and (intended) usages. Yet, and herein perhaps lies the essential power of images, first and foremost these photographs transfer us in time and space; they invite us to read over the shoulder of the historic reader in China.
Visit Reading Acts in Twentieth-Century China to see the images and to further read about the curatorial process. Get in touch with Damian on twitter @zhong_daming.
Humboldt-Fellowship Award for Dayton Lekner
2020-09-21 00:00:00 +0000
The Role of Women in Society Through the Lens of Chinese Science Fiction Literature
2020-07-01 00:00:00 +0000
Guest virtual lecture by Frederike Schneider-Vielsäcker (FU Berlin)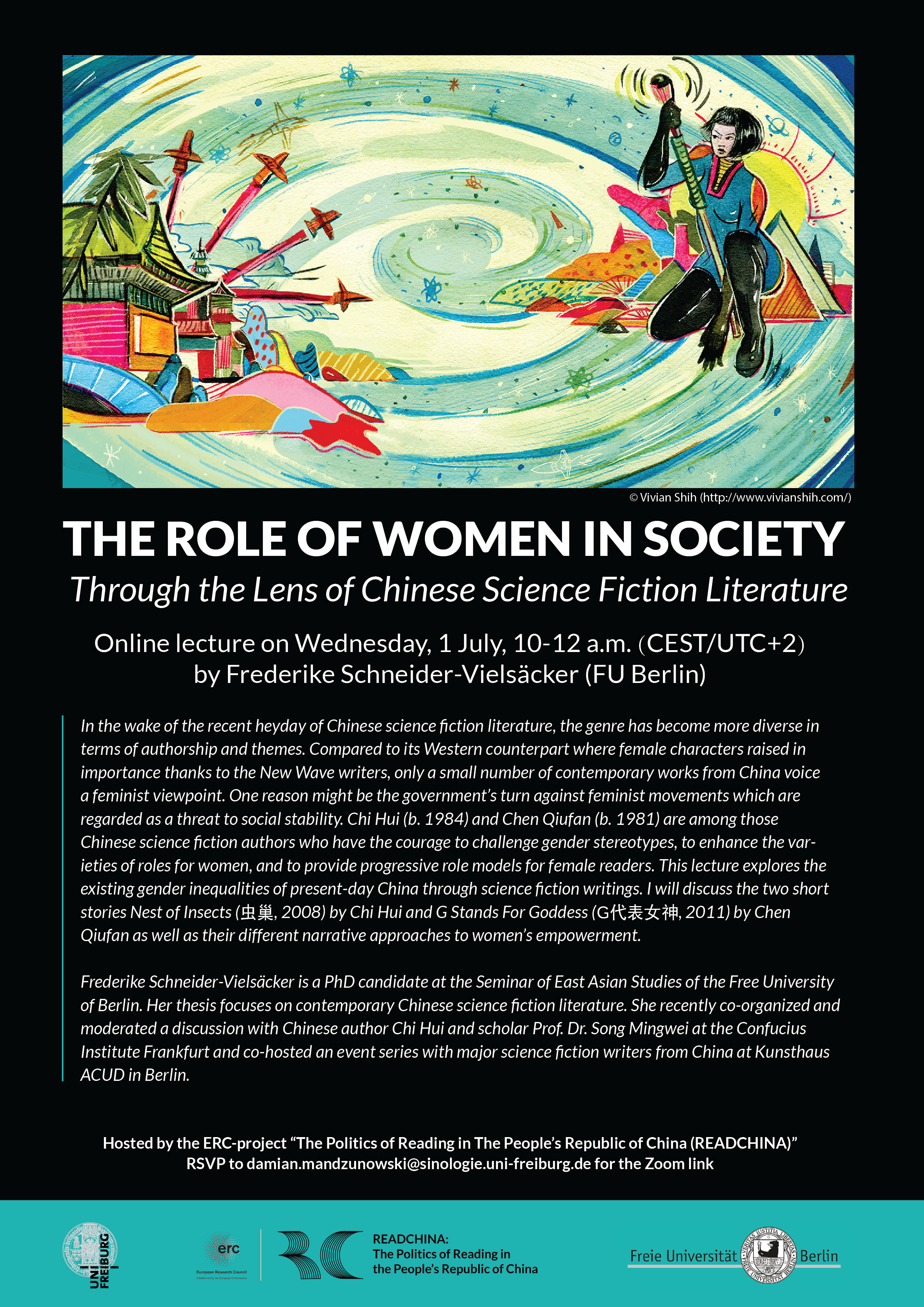 In the wake of the recent heyday of Chinese science fiction literature, the genre has become more diverse in terms of authorship and themes. Compared to its Western counterpart where female characters raised in importance thanks to the New Wave writers, only a small number of contemporary works from China voice a feminist viewpoint. One reason might be the government's turn against feminist movements which are regarded as a threat to social stability. Chi Hui (b. 1984) and Chen Qiufan (b. 1981) are among those Chinese science fiction authors who have the courage to challenge gender stereotypes, to enhance the varieties of roles for women, and to provide progressive role models for female readers. This lecture explores the existing gender inequalities of present-day China through science fiction writings. I will discuss the two short stories Nest of Insects (虫巢, 2008) by Chi Hui and G Stands For Goddess (G代表女神, 2011) by Chen Qiufan as well as their different narrative approaches to women's empowerment.
Bio
Frederike Schneider-Vielsäcker is a PhD candidate at the Seminar of East Asian Studies of the Free University of Berlin. Her thesis focuses on contemporary Chinese science fiction literature. She recently co-organized and moderated a discussion with Chinese author Chi Hui and scholar Prof. Dr. Song Mingwei at the Confucius Institute Frankfurt and co-hosted an event series with major science fiction writers from China at Kunsthaus ACUD in Berlin.
Papers Presented at Association for Asian Studies (AAS) Annual Conference 2020 - CONFERENCE CANCELLED
2020-03-26 00:00:00 +0000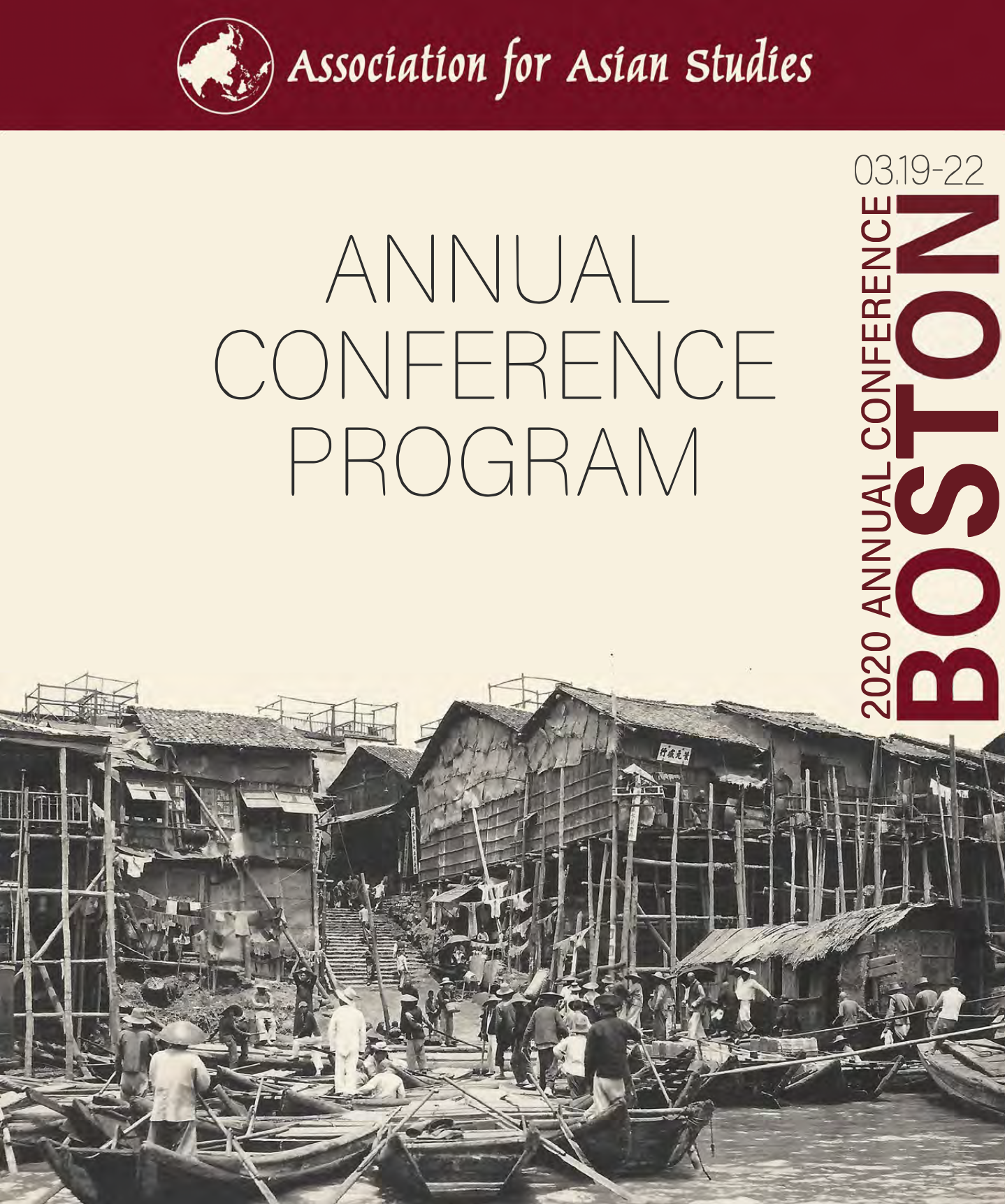 Two project members were to take part in the 2019 Annual Conference of the Association for Asian Studies (AAS) planned to be held in Boston, 21-24 March 2020. Due to the global COVID-10 pandemic, the conference has been cancelled.
The conference program can be downloaded here.
Black Skin, Yellow Masks: Translation and Representation of Africa in China from 1949 to 1965
2020-01-14 00:00:00 +0000
Guest talk by Mingqing Yuan, MA (Bayreuth University)
This paper intends to review the translation and introduction of African literature and representation of Africa and blackness in China from 1949 to 1966 to see how Africa and blackness, as the colonised racialized other, feature in China's nation building, conceptualization of revolution and perception of the world. It will focus on the magazine Yiwen (《译文》,后《世界文学》) and its selected translation and introduction of African literature as well as the play War Drums on the Equator (《刚果战鼓》, 1965), which uses blackface to represent Congolese people. Questions in regard to the selection, circulation, context and impacts of these works will be closely looked at. Both translated works and literary representation of Africa not only reflect the effort of "socialist cosmopolitan" to define itself, world literature and revolution, but also jointly construct blackness, nation and the world both conceptually and emotionally.
Barefoot Doctors on the Move: Tracing a Concept and its Image Across Space
2019-11-26 00:00:00 +0000
Guest talk by Dr. Emily Graf (FU Berlin)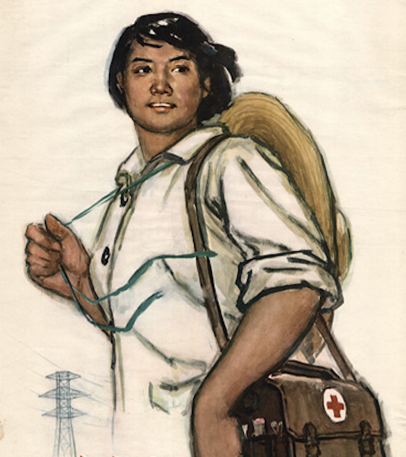 The term "barefoot doctor" (chijiao yisheng 赤脚医生) gained currency as a term and concept with Mao Zedong's Directive in 1968, in which he insisted that medical work needed to be focused on the countryside. This involved great change for the health sector of the PRC that had previously been dominated by the strategies of the Health Ministry, which was run with the support of Soviet specialists, and which focused on fully-trained doctors in urban areas, aiming at developing higher expertise and specialization in their respective medical fields. With Mao's Directive, doctors from urban medical establishments were increasingly "sent down" to the countryside to work in medical centers of the People's Communes and train individuals in basic hygiene and primary medical care. Here they would offer classes for part-time health workers. The term barefoot implied that these newly-trained health workers would, ideally, also continue to work in the fields, which farmers did barefoot due to the flooded rice fields. Hence the term. By the early 70s, barefoot doctors added up to over one million and the basic health care coverage in rural areas increased drastically to finally cover up to 90%. The image of the barefoot doctor thus became key in visualizing the revolution of health care not only within the PRC during the Cultural Revolution, when it circulated in form of posters, but also globally. Images of the barefoot doctor as a symbol of support for and aid to Africa, for example, were key in creating a transcultural visual rhetoric of the Revolution. While in 1978 the "barefoot doctor" concept was viewed favorably by the World Health Organization (WHO), the term and practice would lose its recognition in the PRC after the Reform and Opening Period. This talk traces the history of the concept of rural health care in China and inquires how the image and concept of the barefoot doctor in particular moved beyond China. How did it travel? How was it received? And how did it shape how rural health care and community health workers are conceived in debates on Global Health today?
Bio
Emily Graf is a postdoctoral researcher at the Institute of Chinese Studies at the Freie Universität Berlin. She received her PhD in 2018 in Sinology and Transcultural Studies from Heidelberg University. Her primary research focuses on author museums dedicated to Lu Xun in the PRC, Bertolt Brecht in the GDR and Lai He in Taiwan. Taking a global perspective, she investigated how each author is represented as a left-wing writer and revealed how "world literary heritage" is thereby constructed through the display of their literary estates. A Visiting-PhD Fellowship at Renmin University of China, Beijing (2013-14) enabled her to visit author museums across China and Taiwan, interviewing museum directors, staff and visitors. She has taught classes on the writers Lu Xun and Lai He, on the contemporary writer Yan Lianke, as well as on past and present cultural politics in the PRC. In her recent research, she approaches the visual and cultural history of "barefoot doctors" and its relation to the field of Global Health.
Monday, Nov. 25, 2019: 18:00-19:30, Erbprinzenstraße 12 (Seminarraum Institut für Sinologie)
Papers Presented at Annual Meeting of the German Association for China Studies (DVCS) 2019
2019-11-19 00:00:00 +0000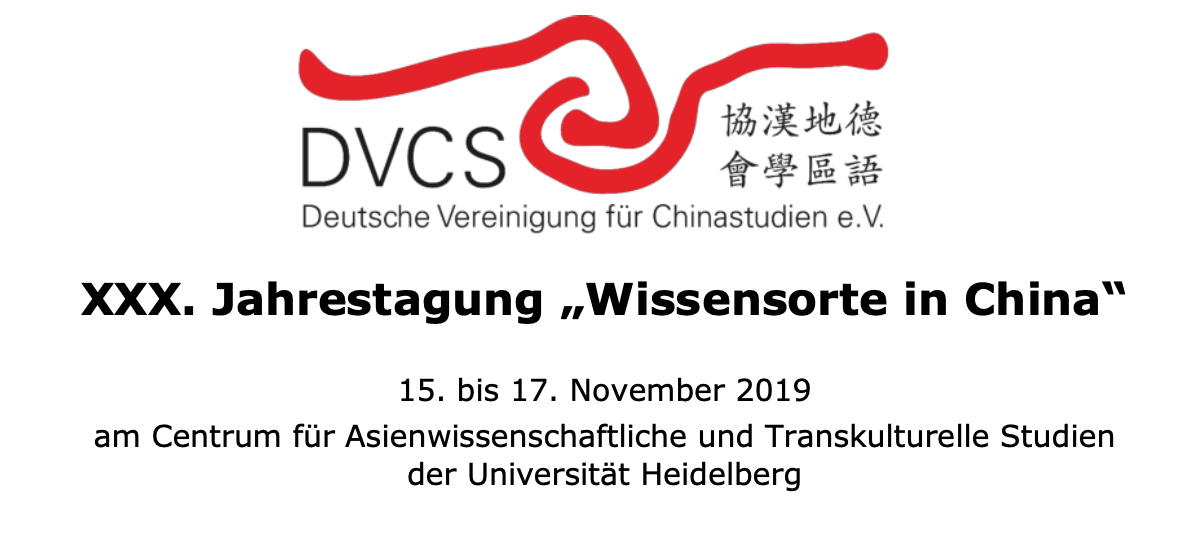 Three project members presented papers during the XXX. Annual Meeting of the German Association for China Studies 'Places of Knowledge in China' (XXX. Jahrestagung der Deutschen Vereinigung für Chinastudien 'Wissensorte in China') held in Heidelberg, 15-17 November 2019:
Read the respective abstracts here and the conference program can be downloaded here.
Papers Presented at Contemporary China Graduate Workshop 2019
2019-11-05 00:00:00 +0000

Two project members presented papers during the Contemporary China Graduate Workshop held at the University of Freiburg, 1-3 November 2019:
The conference program can be downloaded here.
Revolutionary Fibres: Materials and Industrial Design in Maoist China
2019-07-23 00:00:00 +0000
Guest talk by Dr. Jennifer Altehenger (King's College London)
23.7.2019 16-18 Uhr Erbprinzenstr. 12, 79098 Freiburg
The People's Republic of China is one of the world's main producers of engineered woods and wood furniture today. Plywood, particleboard, and fibreboard (which can be made of different fibres including timber and bamboo) are widely used for furniture manufacture in China and abroad, and they are familiar materials to many Chinese citizens, even if they do not know it. Older generations often associate these materials with the increased availability of consumer goods brought about by the economic reforms of the "post-Mao" period after 1978. And yet, as this paper illustrates, these materials and many of the different objects made from them have a distinctly Maoist history and heritage. Throughout the first decades of CCP rule, engineers, chemists, timber experts and material scientists working in factories and research institutes, but in also in local communes, conducted experiments to find the best recipe for producing 'modern materials' and especially engineered woods, and for working with the woods most readily available such as bamboo. Designers in arts academies, factory workshops, and handicraft cooperatives, meanwhile, sought to create advanced furniture for the masses. The ideal socialist furniture would combine cost-efficient and durable materials with space-saving, functional, and equally cost-efficient designs. And all of this was to be easily mass-produced in advanced factories. In the end, much of this ideal furniture and many of these materials were only produced as prototypes, restricted to urban consumers, or sold for export. Still, their stories can help reconsider the history of the Mao period and explore the role materials and design were supposed to play and actually played in bringing a socialist modern into everyday life. This talk, part of a larger project on the everyday history of industrial design since 1949, will discuss these larger themes by looking at two examples in particular: research into and production of fibreboard and particleboard in Beijing and Tianjin, and the work of one experimental bamboo goods factory in Fuzhou.
Bio
Jennifer Altehenger studied at Cambridge, Qingdao and Heidelberg, and is Senior Lecturer in Contemporary Chinese History at King's College London. She is the author of Legal Lessons: Popularizing Laws in the People's Republic of China (Harvard Asia Center, 2018). She has also published articles and chapters on the history of propaganda, lexicography, and on China's links to other socialist countries. Funded by the British Academy and the UK Arts and Humanities Research Council, her current work examines the history of materials and everyday industrial design in the PRC. Mit freundlicher Unterstützung des Konfuzius-Instituts an der Universität Freiburg.
Papers Presented at International Convention of Asia Scholars (ICAS) 2019
2019-07-21 00:00:00 +0000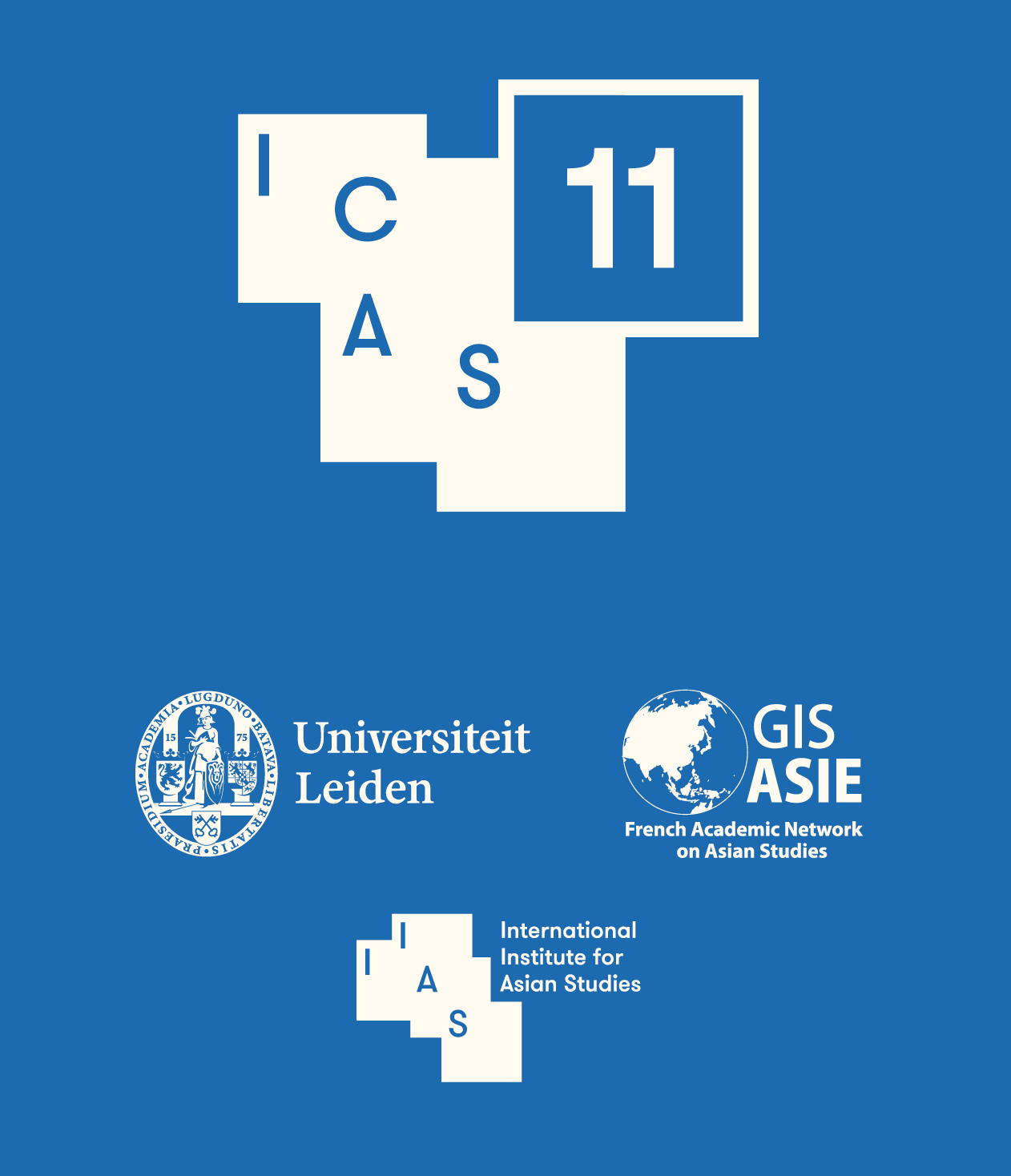 Two project members presented papers during the 11th International Convention of Asia Scholars (ICAS) held in Leiden, 16-19 July 2019:
The conference program can be downloaded here.
Papers Presented at Association for Asian Studies (AAS) Annual Conference 2019
2019-03-26 00:00:00 +0000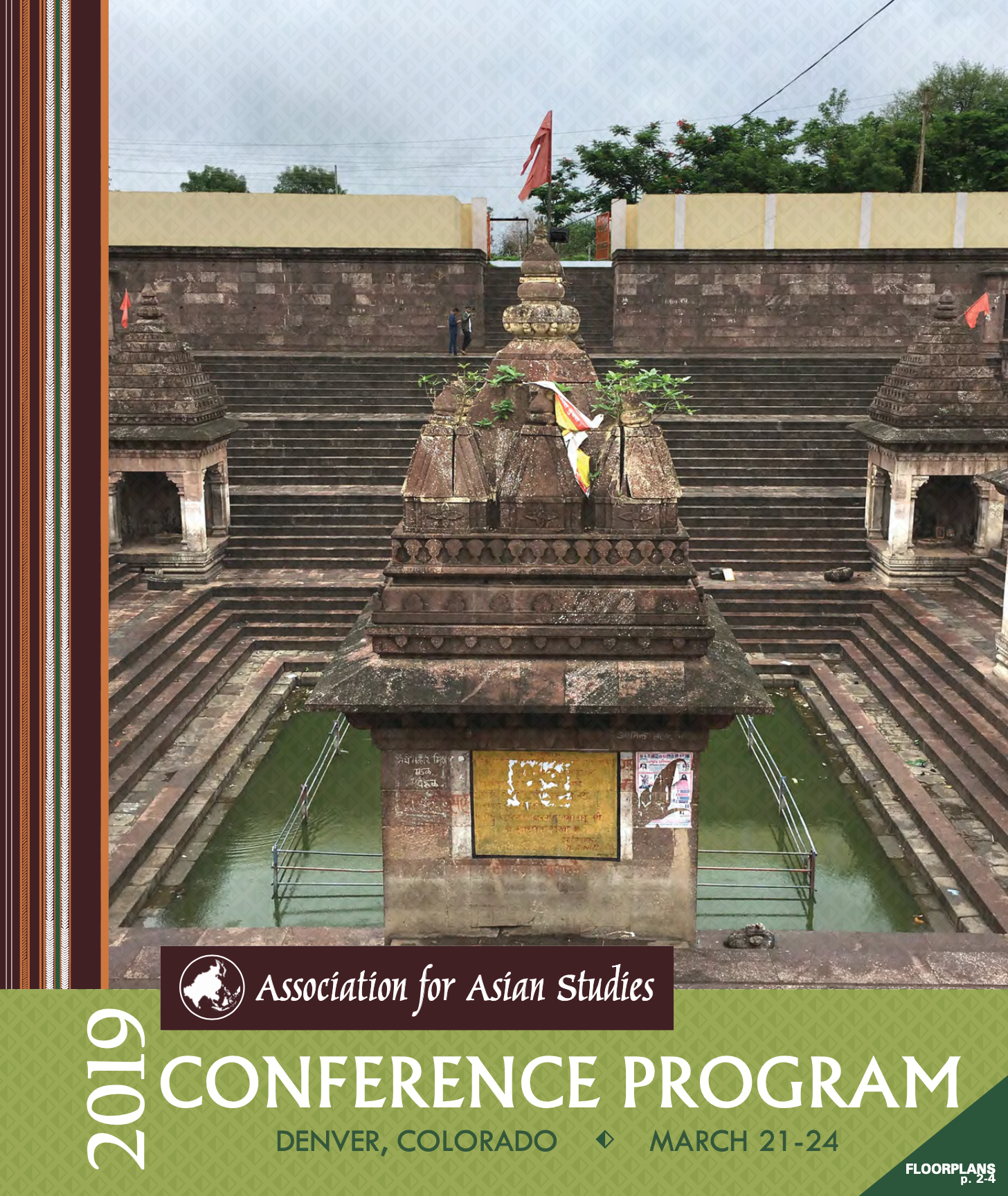 Two project members took part in the 2019 Annual Conference of the Association for Asian Studies (AAS) held in Denver, 21-24 March 2019:
The conference program can be downloaded here.
The Chinese Internet: Freedom and Control on the Chinese Internet
2019-01-22 00:00:00 +0000
Guest lecture by Prof. Dr. Perry Link (UC Riverside)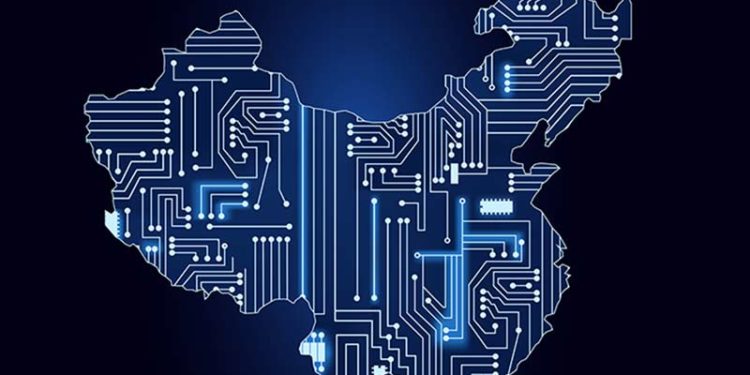 The appearance of the Internet in China gave a huge boost to free expression by Chinese citizens, not only because it provided vast new sources of information but also because it offered platforms from which people could speak to the world, whether anonymously or not. The Chinese regime, rightly perceiving a major challenge to the control of information it had long coveted, established effective systems of censoring the Internet and—even more effectively—of prescribing what should go onto the Internet in the first place. Newspapers, magazines, and websites are regularly advised about which topics to stress and which to downplay, even to the detail of which page a news item should appear upon and what size characters should be used in its headline.
Bio
Perry Link teaches and writes about modern Chinese language, literature, popular culture, and politics. He is professor emeritus of East Asian Studies at Princeton University and is currently Chancellorial Chair for Teaching Across Disciplines at the University of California at Riverside. His most recent single-authored book is An Anatomy of Chinese: Rhythm, Metaphor, Politics, and he is author, co-author, or editor of nineteen other books. Two of these are widely-used Chinese language textbooks. He has written about popular Chinese fiction and the popular Chinese performing art called xiangsheng ("comedians' dialogues"). He has translated the work of leading Chinese dissident writers including Liu Binyan, Fang Lizhi, and Liu Xiaobo, and serves on the boards of directors of several human rights organizations. He writes and does interviews for the Western press and has been a regular contributor to The New York Review of Books. His current project is a biography of Liu Xiaobo, the 2010 Nobel Peace Prize winner who died in July, 2017 while serving an eleven-year prison sentence for "suspicion of subverting the state."
China's Authoritarian Renaissance and the Scholarly Response
2018-12-19 00:00:00 +0000
Guest talk by Dr. Daniel Koss (Academia Sinica)
Over the past decade, scholarship on Chinese politics and society has been gaining in diversity, with significant contributions to both social science and to area studies. In addition, since the authoritarian turn of 2013, productive skepticism has replaced previously confident arguments about the gradual institutionalization of Chinese authoritarianism, the superiority of quasi- liberal tactics even in the country's non-democratic setting, an advance of market regulation in economic governance, and optimism about accommodating the rising global power into the existing international order. There are indications that the search for better-fitting arguments will result in fruitful dialogue between area specialists and social scientists, while avoiding the risk of China being classified as one of the rare remaining cases of fully functional, unambiguously non-democratic regimes. The veil of ignorance over the question whether strong-armed methods signify unparalleled strength, or rather whether China's authoritarian renaissance is headed for an impasse, is already provoking vivid debate.
Bio
Daniel Koss is an Assistant Research Fellow at the Institute of Political Science at Academia Sinica, Taipei; and an Academy Scholar at the Harvard Academy for International and Area Studies. He studies political parties through cases from East Asia, with a distinct focus on historical legacies and their transmission to the present. His first book is on the Chinese Communist Party, and his articles have appeared in The Journal of Asian Studies and Studies of Comparative International Development.
Cinema at the Grassroots: Film Exhibition and Reception in Mao's China
2018-12-01 00:00:00 +0000
Guest lecture by Prof. Dr. Jie Li (Harvard University)
The field of Chinese cinema studies has flourished over the last three decades, but most scholars have focused on film texts and their production histories. What did cinema mean to their audiences in China? How were films shown, experienced, and remembered at the grassroots? My book project shifts the focus from "Chinese cinema" to "cinema in China" by examining exhibition, reception, and audiences. It does so by asking three sets of questions: Where were the movies in China? Who showed and watched movies? What did audiences see and remember from the films? Whereas most existing studies consider cinema as a manifestation of urban modernity, cinema at the grassroots refers to movie screening sites in villages, townships, and counties as well as urban factories and neighborhoods, and cinemagoing as a part of people's everyday lives. I also consider grassroots as a methodological approach that is both bottom-up and reception-oriented, drawing on local archives, flea market materials, oral histories, memoirs, and ethnographic fieldwork.
Bio
Jie Li is a John L. Loeb Associate Professor of the Humanities at the Department of East Asian Languages and Civilizations at Harvard University. She is the author of Shanghai Homes: Palimpsest of Private Life and co-editor of Red Legacies in China: Cultural Afterlives of the Communist Revolution.
Relationale Sinologie? Netzwerkanalyse als Tool für die sinologische Forschung
2018-11-14 00:00:00 +0000
Guest talk Dr. Henrike Rudolph (Erlangen University)
Dieser Workshop soll eine Einführung in die Methoden und Theorien der historischen Netzwerkforschung geben und einige Beispiele zu Netzwerkforschungen aus dem Bereich der Sinologie vorstellen. Das Hauptaugenmerk des Workshops liegt jedoch auf der praktischen Arbeit mit Netzwerken. Wir wollen gemeinsam Ideen entwickeln, wie man Netzwerkvisualisierungen und -analysen in kleinem Rahmen in eigene Seminar- und Abschlussarbeiten einbauen kann, wie man Daten dafür aufbereiten und strukturieren muss und welche Hilfsmittel zur Visualisierung zur Verfügung stehen. Softwarekenntnisse (und auch Chinesisch-Kenntnisse) werden nicht vorausgesetzt, sodass auch Studierende der ersten Bachelorsemester eingeladen sind, am Workshop teilzunehmen.
Bio
Henrike Rudolph ist wissenschaftliche Mitarbeiterin am Institut für Sinologie der Universität Erlangen. Sie hat in Hamburg Sinologie und Politikwissenschaften studiert und wurde dort 2017 mit einer Arbeit über das Gesundheitswesen während der Republikzeit promoviert. Zu ihren Forschungsinteressen gehören neben der Historischen Netzwerkforschung die Minderheitenparteien im modernen China, Bildungsgeschichte sowie die Geschichte der deutsch-chinesischen Beziehungen
2018-09-11 00:00:00 +0000
Conference Talk at TEI 2018 Tokyo, Japan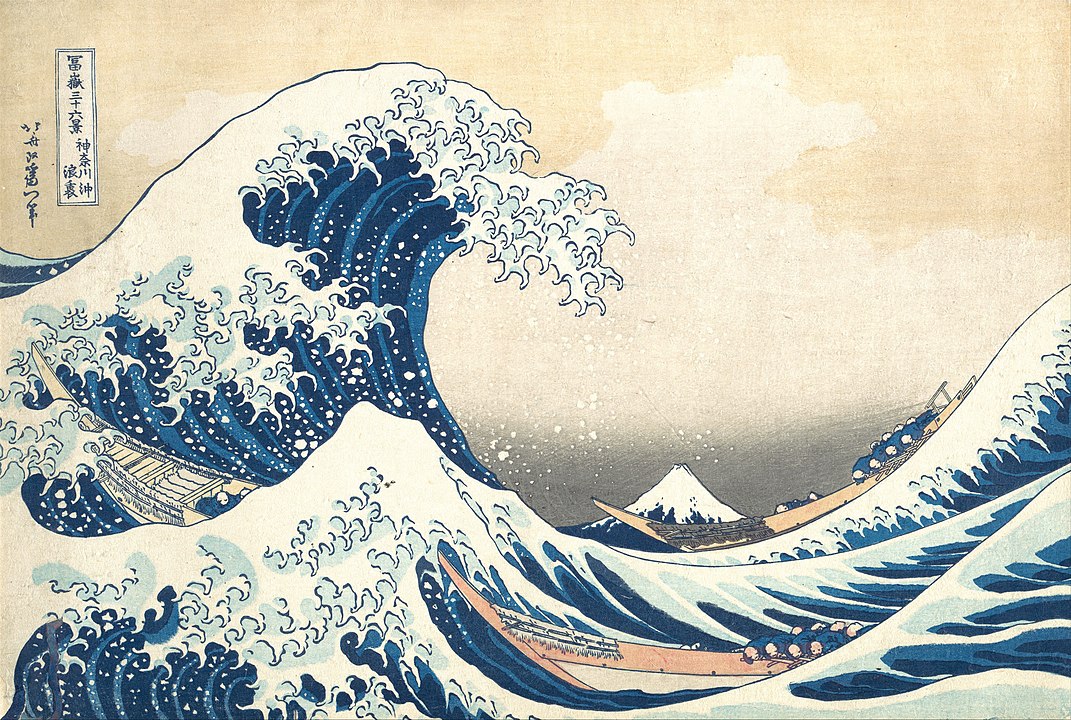 Duncan Paterson joined fellow panelist on Confronting Challenges in Marking Up Pre-modern East Asian Documents to present his work on character normalization in Unicode and TEI.
The work presented at the conference is based on a number of technical issues whose implementation and discussion can be found at the TEI central repository issue tracker.
Paper Presented at European Association for Chinese Studies (EACS) Biennial Conference 2018
2018-09-03 00:00:00 +0000

One project member presented a paper during the 2018 Biennial Conference of the European Association for Chinese Studies (EACS) held in Glasgow, 29 August-1 September 2018:
The conference program can be downloaded here.
Papers Presented at Association for Asian Studies (AAS) Annual Conference 2018
2018-03-27 00:00:00 +0000
Three project members presented papers during the 2018 Annual Conference of the Association for Asian Studies (AAS) held in Washington, D.C., 22-25 March 2018:
The conference program can be downloaded here.